The gardens and swimming pool

Hotel Villa San Michele is surrounded by a 10.000 square meters garden. It was partially renovated while keeping at the same time the historical trees. It is composed by two olive groves and one of it hosts a wonderful swimming pool 17 meters long.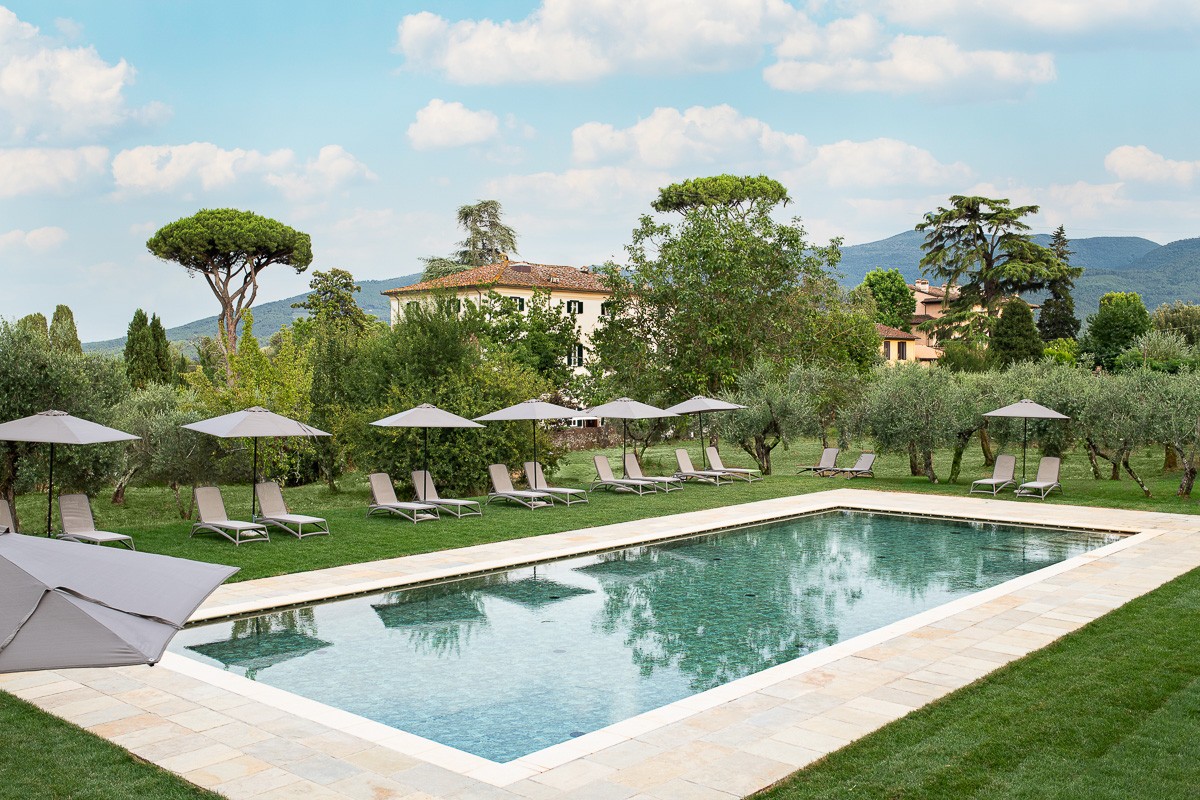 A wonderful swimming pool
The swimming pool was built from scratch, it is 7×17 meters long, it is equipped with an overflow filtering system and it was conceived according to the modern technological and safety standards. What will astonish our guest though will be the environment where it raises. Surrounded by olive trees, far from the noise of traffic, with a spectacular view, ideal to enjoy a relaxing holiday
The gardens and the olive groves
On the east side of the villa, near the principal entrance, you can find the wonderful magnolia and a majestic Mediterranean pine, both have been there for more than 100 years.
On the north side instead there are some historical lush camellias, which have been in that place for years. The territory of Lucca is favorable for the growth of these kind of plants, thanks to the conformation of the ground and for the climatic conditions
Not far from the hotel, in the area of Vorno, it's located a well-known camellia bed, where in the month of march a fully dedicated festival takes place.
On the west side of the villa you'll find two flowerbeds composed by aromatic herbs and roses that invite the guests to walk the pretty boulevard that brings him to the fountain near the stone made boundary wall. The boulevard is located in the middle of one of the olive groves of the property.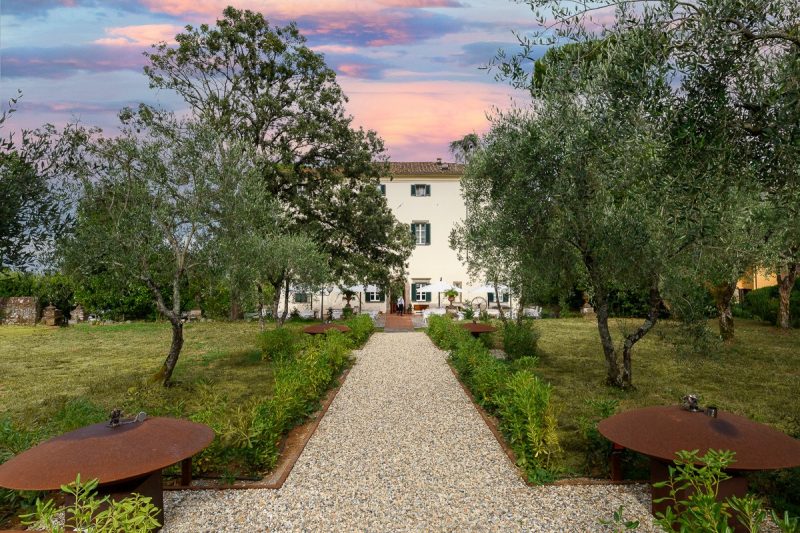 Safety, attention and thoughtfulness towards our Guests are the orders of the day. We follow scrupulously all the laws of Ministry of Health: our Staff always wears masks and keeps the distance. All our rooms are disinfected with chlorine products, and at breakfast time, a waiter serves our Guests from the buffet.