Framed by emerald green gardens that offer some wonderful glimpses of the countryside of Lucca, our historical villa opens its doors to those who want to discover the beauty of Tuscany or who are here on business.
Find out on this page everything that you will find once arrived to our structure.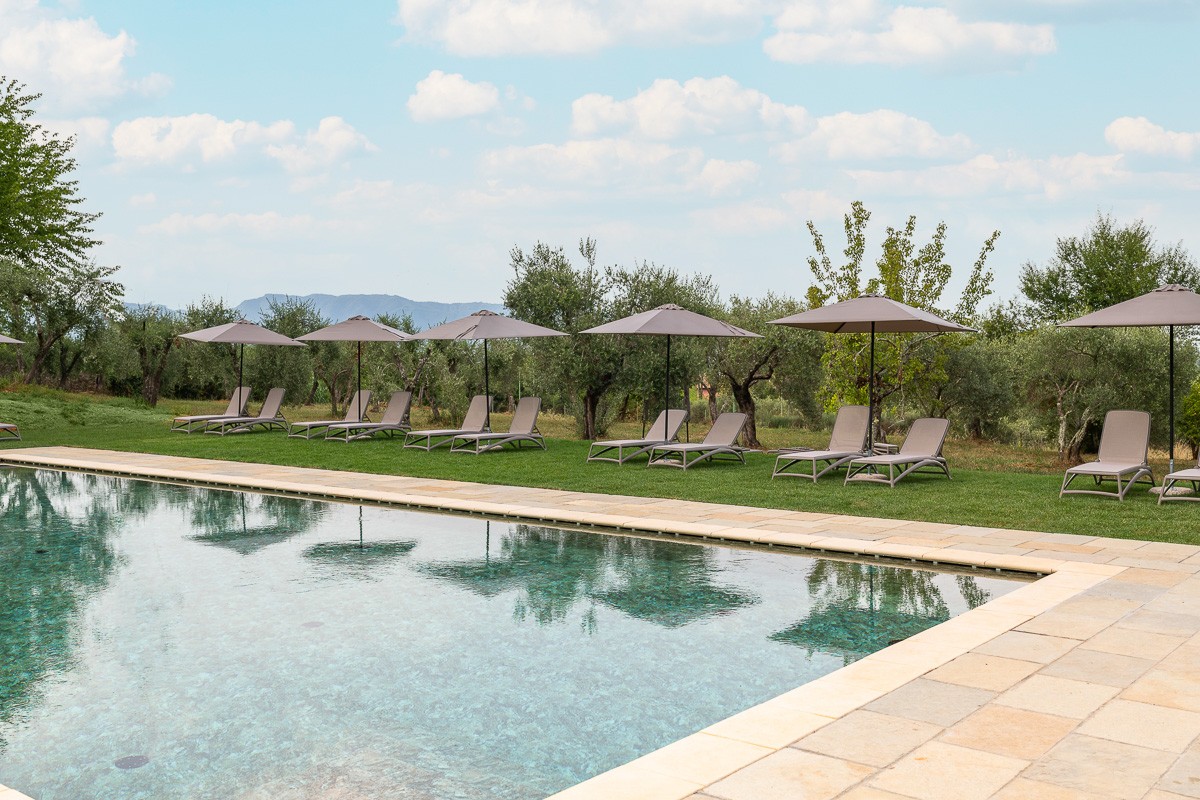 Green spaces and relax by the swimming pool
A few steps away from your room, there's a big garden waiting for you to take a pleasant walk and a swimming pool where you can chill out and take a break.
Before any kind of program you have, in our hotel every day starts with a delicious breakfast. To the rich proposals of our buffet you could combine a fresh juice and some freshly-made eggs the way you prefer. Serving Time: 8:00am – 10:00am
In your room you will find a satellite TV, Wi-Fi connection, USB and USB-C socket, a minibar and an olive oil bath courtesy set
If you travel with a baby we can provide a baby cot in the room and warm up the baby bottle at the bar, you also can book a babysitting service (with an extra payment).
Dogs, cats, and other pets of small size can stay with you at our hotel by paying a supplement. Your animal friends will stay under your control during all the period of your stay. We count on your collaboration to handle the pet in the common area of the hotel and to coordinate the cleaning with us. For this reason, at the moment of the booking, it's important to inform the hotel about the presence of a pet.
An ironed shirt for an important meeting or a perfectly cleaned dress for an elegant dinner: in these situations our laundry service is always at your disposal.
You need to go somewhere? Rent a car or take a taxi. And if you need to get up early don't worry, we will wake you up in time!

To enjoy the open air in the hills of Lucca, you can rent bicycles to discover the surroundings and reach the town center.
Release all the tension with a massage done by a qualified professional directly in the comfort of your room
All these services require an extra charge.
A wide range of flavors is waiting for you directly in the room. We are ready to surprise you with a selection of dishes that better inspires the contemporary cuisine, and with wines, drinks and fresh beverages.
Safety, attention and thoughtfulness towards our Guests are the orders of the day. We follow scrupulously all the laws of Ministry of Health: our Staff always wears masks and keeps the distance. All our rooms are disinfected with chlorine products, and at breakfast time, a waiter serves our Guests from the buffet.